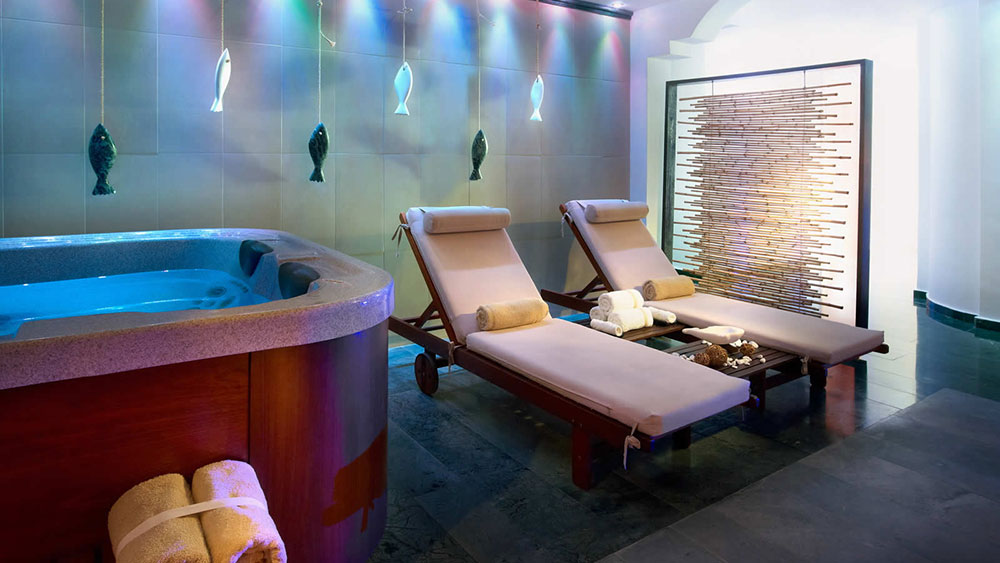 Euphoria Wellness Spa offers its guests the chance to indulge themselves to the world of relaxation and luxury. A variety of health and beauty treatment program mes are designed to meet individual wishes, housed in modern, elegant and stylish facilities. Five elegant cabins are provided for your indulgence: Face-therapy cabin, massage cabin, hydro-bath cabin, body treatment cabin & double suit cabin. For the more energetic, intense training is offered at the brand new fully equipped Euphoria fitness centre.
Our aim is to take you on a journey rooted in ancient Greek beauty secrets blended with contemporary therapies and massage techniques through our full range of all natural Mastic Spa cosmetic line. At the heart of this wonderful experience are the secrets of our total natural ingredients & their benefits: pure natural essential–oils, olive-oil, fresh fruits, mastic & wine, combined with therapeutic mineral springs of Greece.
Relax, rejuvenate, and revel in the world of 'Euphoria' wellness spa, through our total-natural refreshing beauty & health treatments.